UPVC window lock replacement
If you can't open or lock some of your windows, the lock is probably broken.  Double glazed windows locks tend to break a lot because the alloy they are made of is too weak.
Any London Handyman will tell you that some locks have both left and right turning action while some have just one; check them thoroughly before ordering a replacement.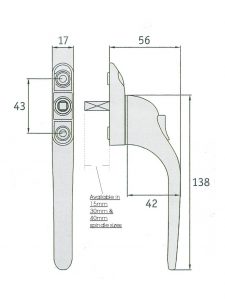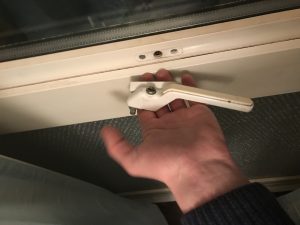 Measure the distance between the old screw holes to order the right window lock.
The new window lock will always come with a longer spindle. Take the old window lock and measure its spindle. Cut the new window lock spindle at the same length . Cutting metal is  a dangerous job and you can hurt anything from eyes to fingers; let a London Handyman do that for you as they know the risks.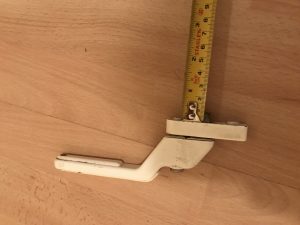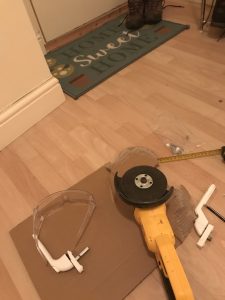 You can cut the spindle with an angle grinder or you can use a hand saw.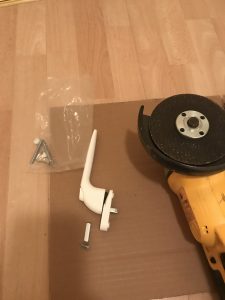 Now that you have cut spindle to size you are ready to install the new window lock. It is a pretty straightforward task.
Tip: use the window lock to keep the window in a closed position for an easy installation.
You can use the old screws if the new ones are longer and you don't want to cut them to size.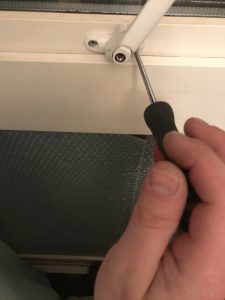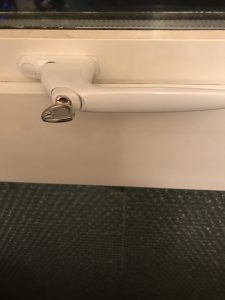 If you need a handyman to help you with changing the old lock please don't hesitate to contact us.
The information contained in this website is for general information purposes only.  www.112handyman.com assumes no responsibility for errors or omissions in the blog/website content.